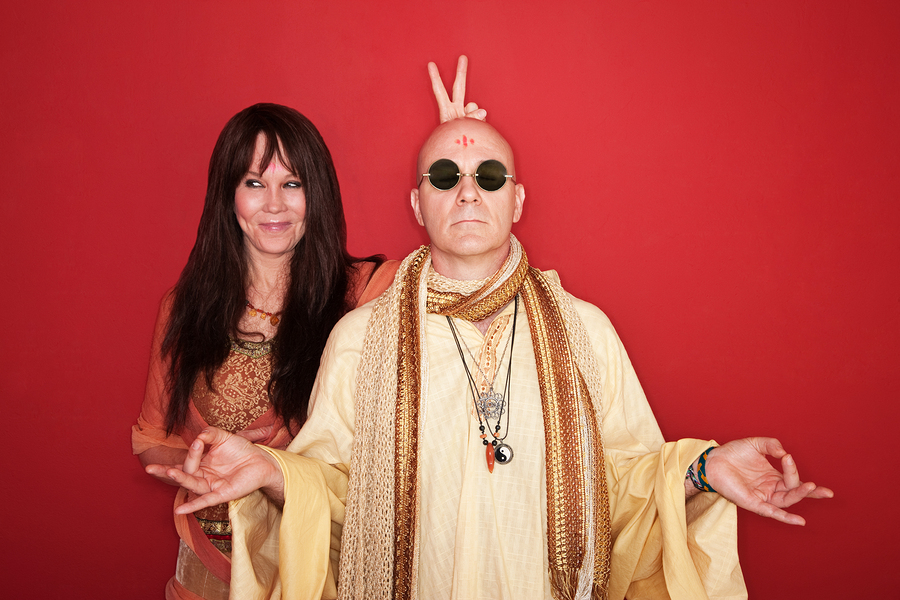 6 reasons why video will never replace white papers
Surveys show that about 2 out of 3 B2B vendors use white papers.
This number has stayed at the same level for the last 10 years. Clearly, white papers work.
But even though I write white papers, I don't claim that every last B2B company in the world should use them.
There are some companies that just don't need white papers.
Especially if they're selling something simple and inexpensive. Or if white papers are never used in their market space. Or if their audience would naturally prefer some other type of content in some other medium.
So I'm really tired of hearing "pop-up gurus" proclaim that EVERY SINGLE COMPANY in the whole world MUST START USING VIDEO.
IMMEDIATELY!!
Here are six reasons why I can't agree with such a blanket recommendation.
Reason #1: Video takes longer to scan
To take in everything a video says, you have to watch it right to the end. This makes video less appealing in any corporate setting where time is money.
On the other hand, an effective white paper follows the conventions developed over 500+ years of print:
At the start, a crisp summary tells readers what you're going to tell them
In the middle, the main body tells them
At the end, some brief conclusions tell them what you told them
These well-known conventions help busy executives scan through a white paper in a minute or less.
Then they can decide whether to devote more time to it, or pass it on to a colleague.
While some people think reading is hard work, white papers can easily  communicate more business information in less time than video. For a busy decision-maker, time is money.
Reason #2: Video disrupts workmates
For anyone working in a cubicle, an open office, or even a coffee shop, a video sound track is distracting and annoying to all their neighbors.
Anyone nearby who is trying to get some real work done has to put up with a barrage of narration, crazy sound effects, and laughter.
Do you really want to make that happen across the workplaces of all your target prospects?
Sure, a video viewer can always wear earbuds. And that's a sure-fire way to impress your manager… not!
Reason #3: Video is best for how-to, not why-buy
Video is best for showing step-by-step procedures involving concrete items. To show how to unplug a clogged toilet, video works every time.
But it's a real challenge to use moving pictures to convey the conceptual information that drives most big B2B purchases.
For example, suppose you need to show executives a cost-benefit analysis on installing low-flow toilets across an entire hotel chain.
In this case, the narrative text and numbers in a white paper will communicate far better than the moving pictures of a video.
Reason #4: B2B marketers lack budgets for video
B2B marketers have to account for every dollar of their budgets, and track the ROI of every campaign.
Any B2B marketer who checks into video is likely shocked at the costs.
There's a reason why every episode of Game of Thrones cost an estimated $8 million. Even a less ambitious sitcom can cost $1 million a show.
To do a live-action video, you'll pay for scripting, talent, lighting, makeup, costumes, sets, props, directing, videography, and probably lunch for the whole crew.
Even to do an animated "explainer" video, you'll need a script, animator, voice talent, director, and editor.
After the raw video is shot, there's editing, music, titles, and special effects. And then reshoots or redubbing if you're not delighted with the first cut.
That's why the most basic video production can easily run $10,000 or $15,000.
For that much money, a B2B marketer could get two—or even three—white papers written, designed, and out into the market generating leads.
Reason #5: B2B marketers lack skills for video
Even a basic video production calls for a substantial set of skills. And very few B2B marketers have those skills in-house.
Instead, they must find and evaluate creative services, sponsor a production process they barely understand, and try not to create any bottlenecks or delays that add to their costs.
I have to ask: How realistic is that?
Frankly, most B2B marketing teams still have to work really hard to develop engaging text to describe their offerings.
Creating clear graphics is even more challenging.
How can we possibly expect business people with no background in video to conceive and support an effective production?
Reason #6: You can't submit video to a management team
Consider your intended prospects. Do you really expect they can submit a video to their management team?
Do you want them to get laughed out of the boardroom?
Maybe an explainer video is enough to support buying a $100-a-month web service for a small team. But what about spending $150,000 or up?
Most business people don't have final signoff to spend that much on a strategic purchase. So they must get their requests approved by other managers.
If they submit a 3-minute video instead of a thorough proposal, their managers will probably question their ability to do their jobs.
Reality check: Big, complex B2B sales are not made by watching videos around a boardroom table.
The bottom line
Yes, videos can serve as lead generators early in the sales process.
Yes, a well-done video can be emotionally engaging.
But does that mean you should go all-in on that one medium—and stop doing anything else?
Of course not.
I'm not against video. I'm just saying that the job of any good B2B marketing executive is to create the right mix of content that will help generate leads, nurture prospects, and land sales.
Once your company is known to a prospect, you need convincing text to make it onto the final shortlist of two or three possible vendors.
And once your company is on the shortlist for a major sale, you need documents to pile on the boardroom table.
And the most powerful document of all is a properly-done white paper.
---
Can you provide any other examples of why video will never replace white papers? Or do you have a different opinion? Share your thoughts in our Comments below.
---
Want to hear whenever there's a fresh article on this site? Subscribe here to stay in the know on long-form content. From time to time, we'll also send you word about some great new resource or training. And you can unsubscribe any time.