Quick Tip: Show people on your white paper covers
The cover of any white paper is extremely valuable real estate.
Don't waste this space by showing nothing but text.
That approach went out in the 1990s.
Here are three old-fashioned examples.
What's wrong with these covers? Well, many things:
They're not engaging
They're not visual, except for the splats of color
They're unreadable shrunk down as thumbnails
They don't say anything about the content inside
All in all, I believe these covers just aren't earning their keep.
So how about a graphic cover?
Well, that's better than text-only… but not much.
For any kind of software or service, nothing says "vaporware" more than a dreamy graphic.
Consider these three graphic covers.
Sure, at thumbnail size they look better than text.
But do they say anything about what's inside the white paper? Could they all be swapped around without making any difference?
To make your cover work, use a stock photo
And not a "smug shot" that shows impossibly good-looking people celebrating with a group handshake.
Find a stock photo that conveys a real person using the real product in a real-world setting.
Check out the covers of these white papers I worked on for different software products.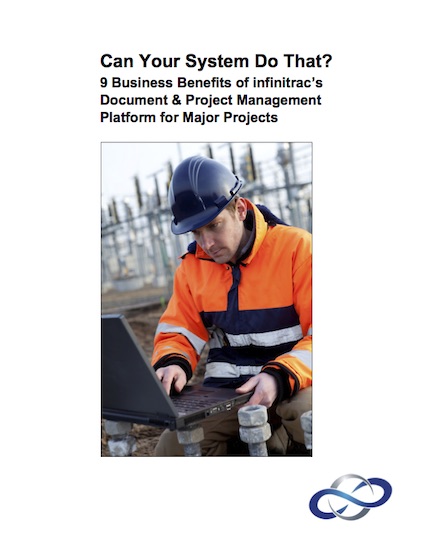 These show real-looking people using real devices in real locations: a PC in an office, a laptop in the field, and a smartphone in a store.
These three people are personas: representatives of ideal users of the software.
So you tell me, looking at these assorted covers, which ones do you think work best?
Which papers would you more likely download and open?
---
For more quick tips like this, subscribe to my free newsletter.