What is a white paper, anyway?
Ask any 10 people this question and you'll likely get 12 different answers.
Here is the best short definition I've ever found, after years of looking: a white paper is a persuasive essay.
To expand on that a little, a white paper is a persuasive essay that uses facts and logic to promote a recommended solution to a certain problem.
Beyond that, I've heard white papers described as: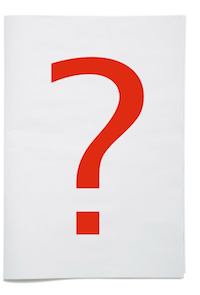 A manifesto on solving a problem
A "bait-piece"
A "buzz-piece"
The glue that holds together a campaign
An information widget to promote a company
A way to freeze-dry your ideas
A document that is all things to all people
Clearly none of these exotic definitions quite do the trick.
Instead, I like to think about the problem/solution white paper that has evolved over the past 15 years or so.
The content of a problem/solution white paper provides useful information for readers seeking to understand an issue, solve a problem, or do their jobs better.
This can include explaining a certain product, service, technology or methodology.
The form of a problem/solution white paper is somewhere between a technical manual and a glossy brochure… somewhere between a dry-as-dust academic paper and a magazine article in Scientific American.
So there you have it, in a nutshell:
A problem/solution white paper is a persuasive essay, sponsored by a certain organization to provide helpful information about overcoming a certain problem, and formatted to look something like a magazine article.
Of course, there are other types of white papers too, most notably a product backgrounder and a numbered list.
To find out more about these other types, see "How to pick the perfect flavor for your next white paper."
---
Want to hear whenever there's a fresh article on this site? Subscribe here to stay in the know on long-form content. From time to time, we'll also send you word about some great new resource or training. And you can unsubscribe any time.